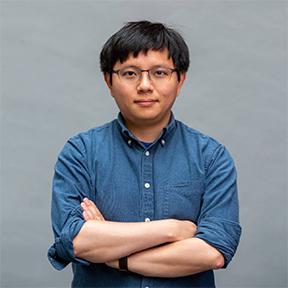 鄭棣中
(人+機器)x選擇=?
General Services #
Tech and Information Director, The Chinese University of Hong Kong Taiwan Alumni Association (Jan 2023 - Present) #
Columnist, Mandarin Daily News (Jan 2020 - Dec 2021) #
The newspaper targets elementary and junior high students and has over 100K subscribers.
Writes a monthly column on technology and HCI.
Initiator and coordinator, The Circle Group (Oct 2016 - Dec 2017) #
Founded this platform to connect CS and non-CS students academically through sharing and technical workshops.
Manages a team of 20 students working on The Circle Project and official website for Taiwanese Student Association.
Created a guide for incoming freshmen with over 6000+ views.
Information Officer, CUHK Taiwanese Student Association (Oct 2015 - Oct 2016) #
Launched the organization's online service and homepage.
Assisted in technical setups for activities by the student association.
Conference & Academic Services #
MUSE Mentor, The University of Illinois at Urbana-Champaign (Aug 2019 - Present) #
Student Volunteer, Computer-Supported Cooperative Work And Social Computing, CSCW 2021 (Nov 2022) #
Reviewer, Human Factors in Computing Systems, CHI 2023 (Oct 2022) #
Recieved ACM CHI 2023 Special Recognitions for Outstanding Reviews
Student Volunteer, Computer-Supported Cooperative Work And Social Computing, CSCW 2021 (Oct 2021) #
Student Volunteer, Human Factors in Computing Systems, CHI 2021 (May 2021) #
Recieved ACM CHI 2021 Student Volunteer Award
Volunteering #
Project Coordinator, Morningside (Oct 2013 - May 2014) #
Volunteered in Nepal to understand and evaluate the needs of local people and provide solutions. [Report] [Journal]
Volunteering proposal approved by the university with funding support.
Awarded Reaching Out Award and Scholarship by the HKSAR
Awarded Taiwan Ministry of Education 2015 National iYouth Best Writing in Volunteering [News Coverage]